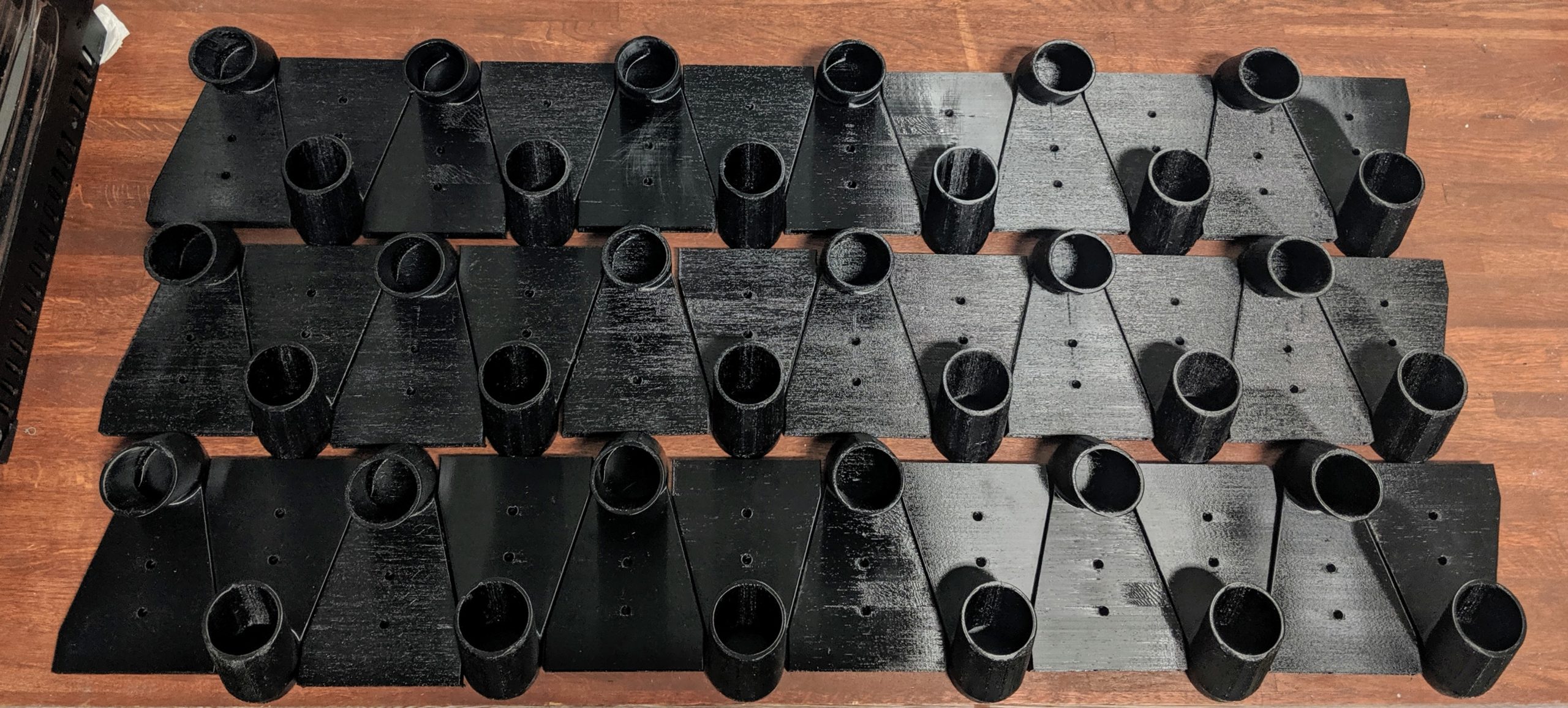 The 3D printed parts you need
We print your thing 🙂
Are you looking to add the benefits of outsourced 3D printing / additive manufacturing? Are you looking for a cost effective and versatile way to produce designs, parts, and models for your custom applications?
We use additive manufacturing to address a wide range of applications such as low / medium volume fabrication of repeatable tooling (jigs, fixtures, guides, gauges etc) fit testing, prototyping, functional parts production, customization/personalization, iterations and more. Services offered include Material Extrusion (FDM/FFF), Vat Photopolymerization (Resin, cDLM/3SP) and Material Jetting (MJP) technologies.
Our demonstration showroom doubles as our production farm which includes one or more of the following types of technologies:
Zortrax M200
Zortrax M200 Plus
Zortrax M300
Zortrax M300 Plus
Markforged X7
Felix Tec 4.1 L
Nexa3D NXE 400 Industrial Resin System
EnvisionTEC (now ETEC) Micro Plus CDLM
EnvisionTEC (now ETEC) ULTRA 3SP HD
EnvisionTEC (now ETEC) VECTOR HD 3SP
Zortrax Inkspire
Anycubic Photon Mono
Ender Pro
3D Systems ProJet MJP 2500 Plus
3D Systems CJP 660Pro
Our in house 3D printers can produce parts using many different materials. For each project our team will work with you to understand your needs and determine the best materials and processes for your application. For processes or quantities out of scope we work with a local and national partner network to get you the results you need. We also provide general design and DfAM (Design for Additive Manufacturing) services on demand.  Detail levels, part size, and finish grades depend on material choice, printer technology, and budget. Reach out to us using the form below or give us a call at 678-560-9837

If you are interested in integrating additive manufacturing in house, let us know. We provide vendor agnostic consultation activities on process, use case, and application development for additive solutions.